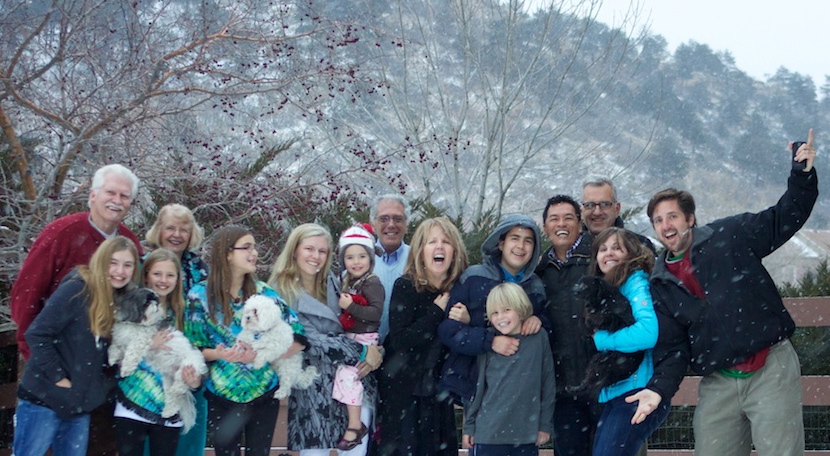 BIRTHPLACE:       Tucumcari, New Mexico 1940
HOMETOWN:        Boulder City since 1943
RESIDENCE:          Las Vegas since 1989
LIVED IN:
Baltimore, Provo, Valparaiso-Talcahuano-Santiago-Chile, Washington DC, New York City, Los Angeles, Macau-Beijing-China and Manila.
FAMILY:
2 children, 6 grand children, ex wife and a spouse for 31 years
EDUCATION:
Boulder City Elementary School and High School
Johns Hopkins University – Math and Physics
Brigham Young University – Bachelors in Psychology; Masters in Public Administration
JOBS:
Delivery boy of Theatre bills @ 8 years old; Lawn cutting business @ 11 years old.
Sports Field Reporter and featured articles for Review Journal and The Sun in high school.
Lifeguard at Lake Mead and Director Boulder City summer swimming program while in college.
Analyst for the Organization of American States, OAS, Washington, DC.
Real Estate Investor, Los Angeles, Las Vegas   and Asia.
BACKGROUND:
Invigorated Chile's Boy Scout program combining tree planting with jamborees and led the planting of three hundred thousand trees
Traveled throughout South America to promote performance-based and service-based governance for President Kennedy's Alliance for Progress
Visited 49 States of The United States including Alaska and Hawaii, 9 states of Mexico, 6 Provinces of Canada, and 51 countries.
Grew up in Boulder City in the Era of the American Dream when everything seemed possible and growth was everywhere. Witnessed Las Vegas grow from a village of 8 thousand to a metropolis 2 million people.
Lived in Chile as a Mormon missionary where I met the mother of my children, who shared with me the same sense of adventure as we drove for 5 weeks thru the mountains of Chile, Peru, Ecuador, Columbia, Central America and Mexico all the way to Utah in our VW mini-van. Today, 46 years later, security issues would make it hard to duplicate that one-of-a-kind honeymoon.
My interest in government and social issues led me to New York to assess aspects of President Johnson's Great Society Program, then to Washington DC and the Organization of American States (OAS), where I studied and evaluated government reform for President Kennedy's Project, Alliance For Progress in South America and Panama. Lesson: Today's Government of Nevada has no more interest in measuring results than the Government of Paraguay or Bolivia in 1969!
In Los Angeles, I discovered my passion in real estate. For me, it was just like playing Monopoly, just like I did as a kid in Boulder City. Los Angeles is where I did a lot of discovery: Discovery of myself, the power of the individual and the realization that our freedom, both individual and national, has to be guarded from our politicians. Lesson: Government is NOT the solution; it is the problem.
As an adult, I now realize what a patient man my father was. He never complained about my barrage of non-stop questions and patiently answered them all. He encouraged my natural sense of curiosity about government.